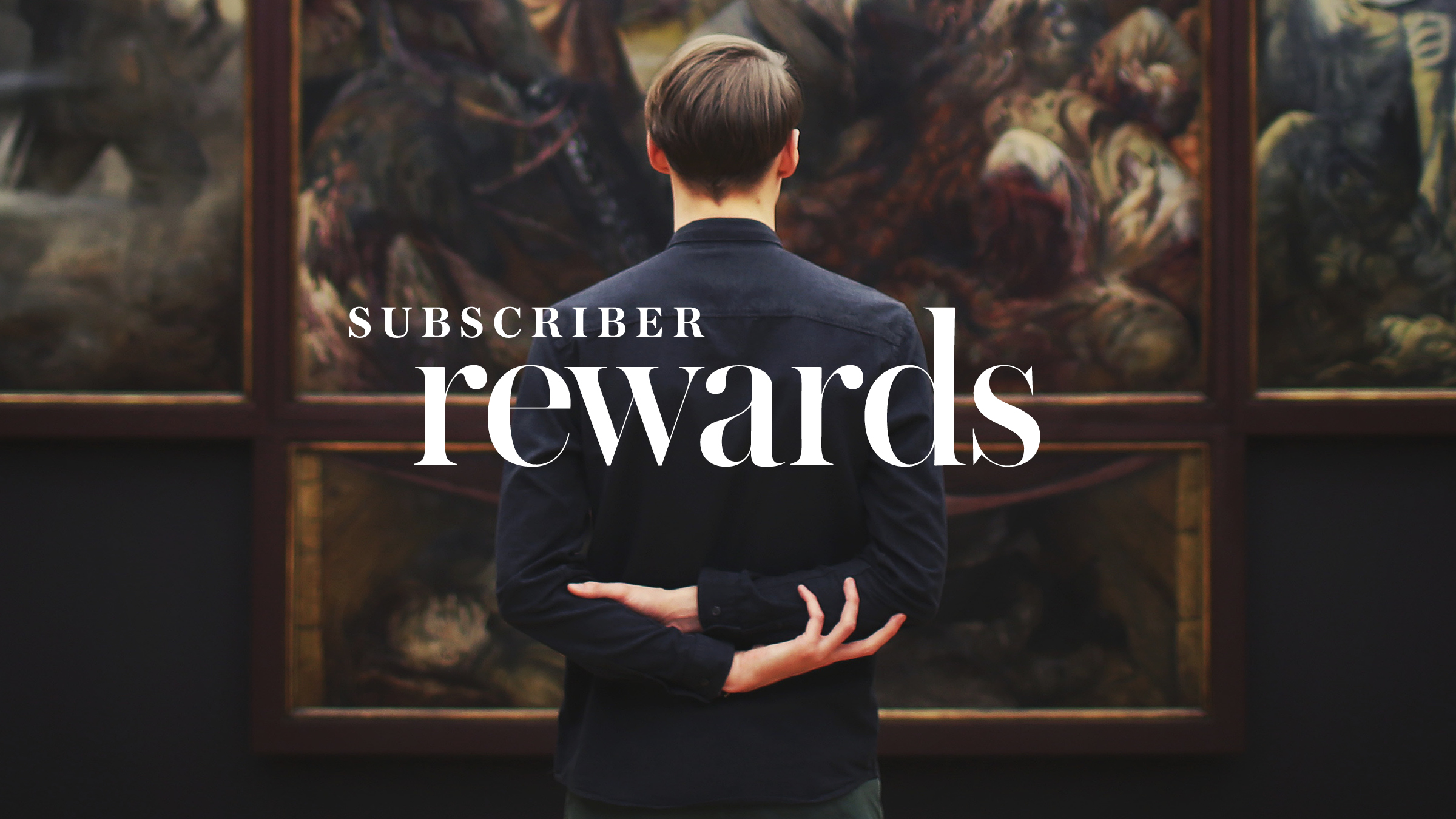 The Telegraph

Subscriber Rewards
The Telegraph's loyalty programme (now Telegraph Extra) plays a key role in the company's subscription-first strategy as readers who regularly engage with it are more likely to renew their subscriptions. Despite its strategic relevance, little time had been allowed for the initial branding of Rewards and the subsequently convoluted style of the ads meant that only a fraction of subscribers were taking advantage of it.

A bold and elegant redesign
Working closely with the newly formed Rewards team, I led a redesign to raise engagement and awareness around the programme. Our goal was to reduce the visual clutter and create something bold and elegant, reflecting the quality of the benefits and the heritage of the brand. A look and feel that could inspire, not simply inform – easy to recognise and consistent with the newspaper's intelligent yet concise tone.

Many thanks to Debbie Stevens (Head of Rewards), Marcus Moody (design), Peter Exley (copy) and James England (video).

Core elements
The centrepiece of the redesign was the new Subscriber Rewards lock-up, set in Austin Hairline, the most elegant cut of the Austin font family, used across all Telegraph's communications. The grey/gold colour palette was updated to match the one used globally for acquisition and retention. Short and inviting headlines combined with art directed photography meant to give subscribers a tasty anticipation of the exciting and unique experiences accessible through the programme.
The white frame
Searching for ways to visually convey value, we realised that empty space is precious for newspapers, where every single inch available needs to be filled with content. The white border framing the offer catches the eye immediately when scanning through the pages and creates a sense of looking through a window, at the range of benefits Rewards makes available for subscribers.
"I really enjoyed working with Andrea and his team on rebranding Subscriber Rewards. The end result was loved by all stakeholders and contributed to a significant increase in traffic to the programme's microsite. Also, the new template is so easy to use which has in turn reduced the resource required in my team to roll out the programme's promotion."


Debbie Stevens
Head of Rewards, The Telegraph
Launch campaign
The new branding was introduced to subscribers through a dedicated campaign showing open newspapers with a Reward feature popping out from the spread. Thanks to Vishaal Mistry (design) and Celine Katze (illustrations).