The Telegraph, Shop
Role: Art Director (in-house)
Year: 2021
Many teams working as one to build a fully tested, brand new Shop page for The Telegraph. Thanks to Nicoletta Belardinelli (illustrations), Lucy Pendlebury and Neli Santana (product design) and James Fieldhouse (copy).
A primary tool for conversion


The shop page is the equivalent of a flagship store for The Telegraph, its purpose is to convert some 5,000 visitors who go there everyday to buy or renew their subscriptions. The launch of two new digital packages was an opportunity to take a closer look at the performance of the existing page and find ways to improve it.


Cross-functional collaboration


The task-force included colleagues from six other teams and the external support of The Good, a UX consultancy based in the US. As the senior representative for Marketing Design, my role was to ensure the new page was not only user-friendly but also consistent with the latest brand's visual language and tone of voice.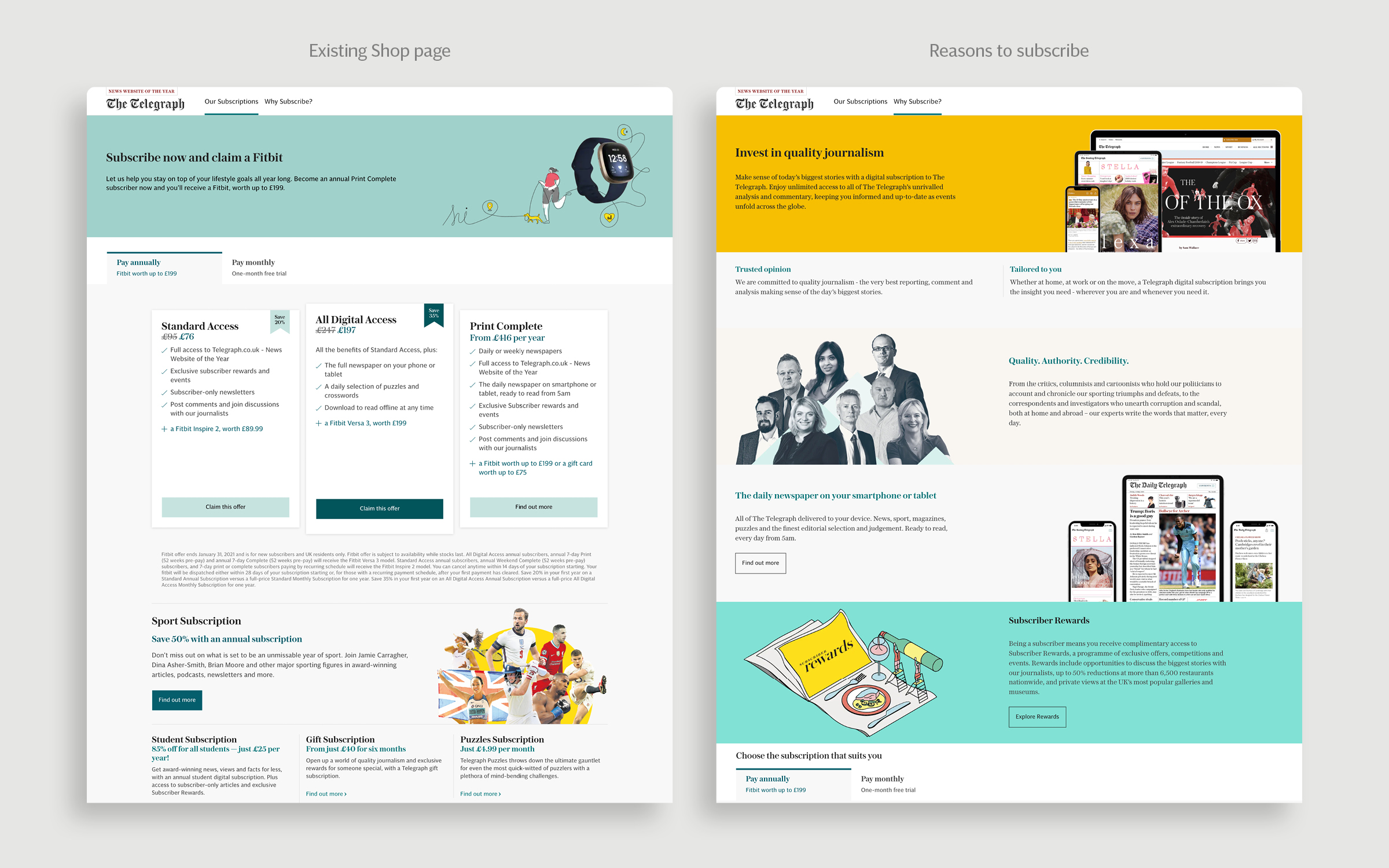 Initial research


After gathering feedback from the Customer Engagement Centre (CEC) on what wasn't working with the existing shop, we run some qualitative research to understand what was important for users. We then defined some fundamental principles (listed above) to help us with the design process.

An hybrid approach


The first important decision we had to make was on the package card layout. Our data showed that easy package comparison was a top requirement for our users so we decided to go for a vertical approach, including some imagery to suggest, at a glance, the features of each package.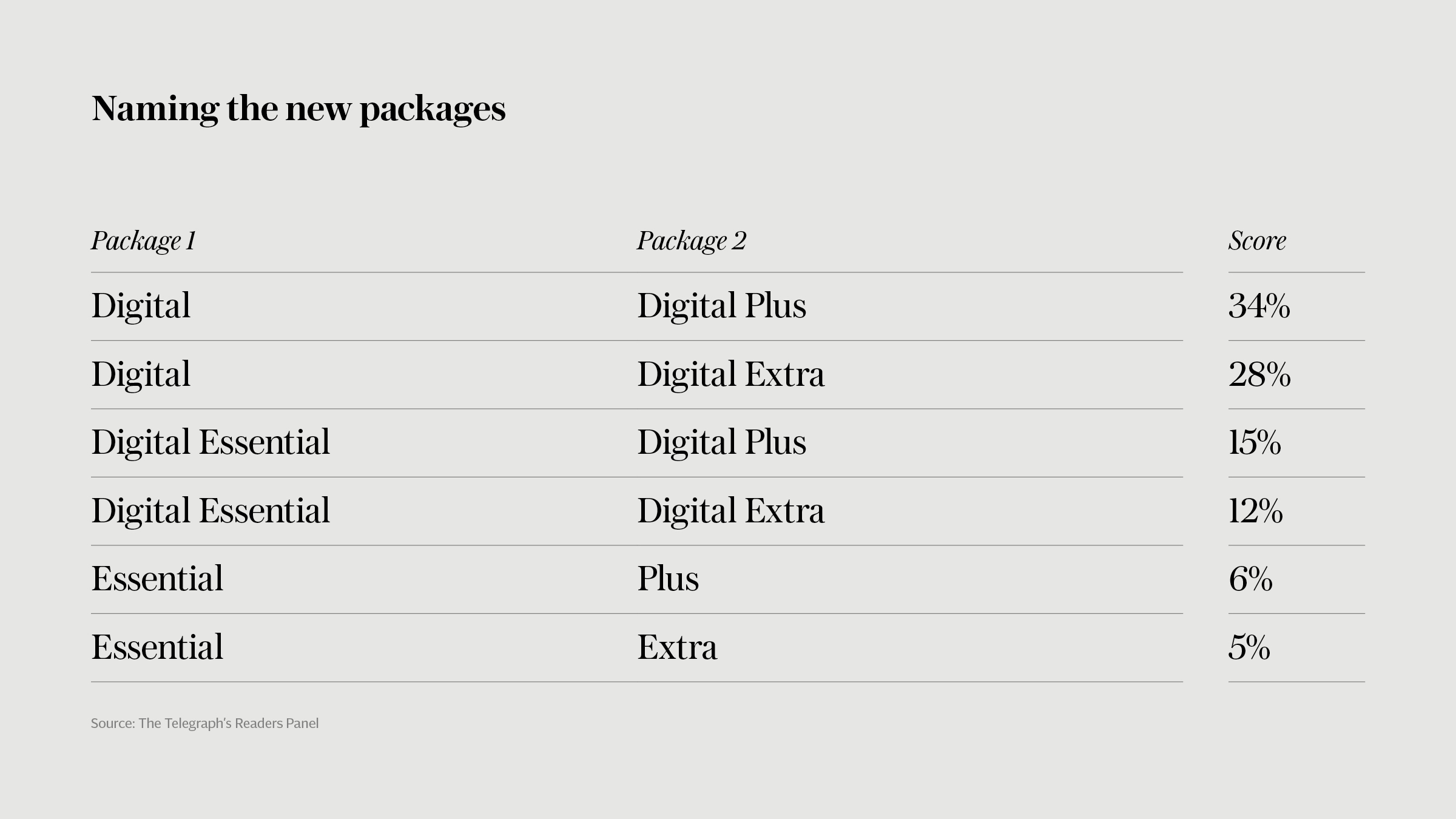 Showcasing the content
After defining the structure of the page, we started building each section. To showcase our content, we explored the use of photo-realistic mockups but then decided to use simplified vector devices instead. Vectors work better at smaller sizes, are more 'ownable' by the company, don't require frequent updates and frame nicely the digital content.

Combining packshots and illustrations


Once we were happy with the packshots, we decided to add something around them that could help users understand the specifics of each package, at a glance. We asked The Good to test alternative visual languages – i.e. photography, illustrations, etc.

Illustrations scored higher in the test and worked nicely with our vector devices so we started developing characters and combinations. The same concept was applied to create a set of icons that was then used across all the company's digital touchpoints.
Final stage


The final stage of the project focused on copywriting. We run several tests to find the ideal lenght and wording for the description of each package. Then, we asked for our users' feedback on the page opening headline and paragraph stating The Telegraph's unique brand and value proposition.
"This is a fantastic example of many teams working as one to achieve a great result. I love the fact that every inch of the page has been tested and we've made data led decisions to reach the finished product. I can't wait to see what this does to conversion."

Claire Griffiths, Marketing Director