Great British Chefs
Inspiring food lovers everywhere
Great British Chefs was founded in 2010 with the ambition of being the go-to platform for foodies and the preferred partner of a select group of premium food brands. The company publishes recipes, how-to videos and other cooking-related material from Michelin-starred chefs such as Marcus Wareing, Tom Aikens and Nathan Outlaw.
'Food porn at its best'
The original identity by
Hat-trick
was classy and minimal, with an extensive use of black and white to make the food photography shine. From the start, the company understood the importance of owning a large database of great images – described by Timeout as 'food porn at its best' – which played a key role in the high-end positioning and the future success of the brand.
A wide range of projects
During my long collaboration with GBC, working closely with founder Ollie Lloyd, I've consistently applied the core creative principles of simplicity and clarity across a wide range of projects including the redesign of their website and social media channels, multiple campaigns and marketing materials, logos, recipe books, events and Summertime – a recipe app built in association with Ocado, selected Editor's Choice in the App Store.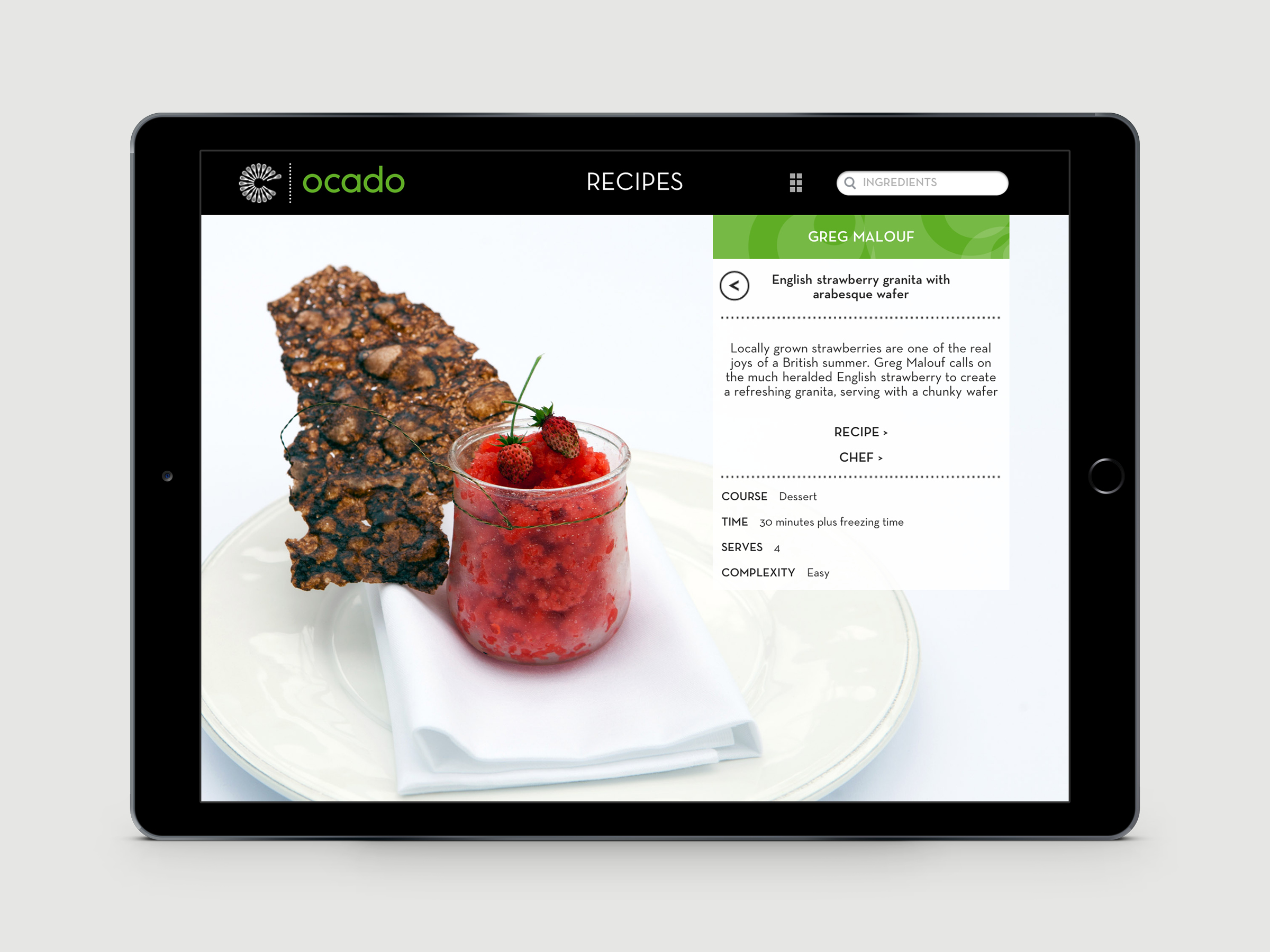 "Andrea has done a huge amount of work for Great British Chefs and has helped us build the language of the brand into new spaces where we didn't have a distinct identity. He is brilliant to work with and makes a mean carbonara."

Oliver Lloyd
Founder and CEO, Great British Chefs

A phenomenal growth
My elegant design work, combined with the company's ability to deliver great content and rapidly build a large following of loyal food lovers, helped this startup establish their reputation as Britain's premier food publisher, competing with industry leaders such as BBC Good Food, Masterchef and Nigella Lawson.