Great British Chefs
Role: Freelance Designer
Year: 2011—2018
Working closely with founder Oliver Lloyd, I developed a number of print and digital design projects to help this startup establish their reputation as Britain's premier food publisher, challenging industry leaders such as BBC Good Food, Masterchef and Nigella Lawson.

Thanks to David Griffen, Alan Donaldson, Noel Murphy and others (photography), Isaac Parham, Ella Timney and Tom Shingler (copy) and Martin Malloy (development).
Championing Britain's best chefs
Great British Chefs was founded in 2010 with the ambition of being the go-to platform for foodies and the preferred partner of a select group of premium food brands. The company publishes recipes and other cooking-related material from Michelin-starred chefs such as Marcus Wareing and Nathan Outlaw.

'Food porn at its best'
The original identity by studio Hat-trick was classy and minimal, with an extensive use of black and white to make the food photography shine. From the start, the company understood the importance of owning a large collection of high quality images – described by Timeout as 'food porn at its best' – which played a key role in the positioning and future success of the brand.
A wide range of projects
During my long collaboration with GBC, I've consistently applied the core principles of elegance and simplicity across a wide range of projects including the redesign of their website and social media channels, campaigns and marketing collateral, recipe books, events and Summertime – a recipe app built in association with Ocado, Editor's Choice on the App Store.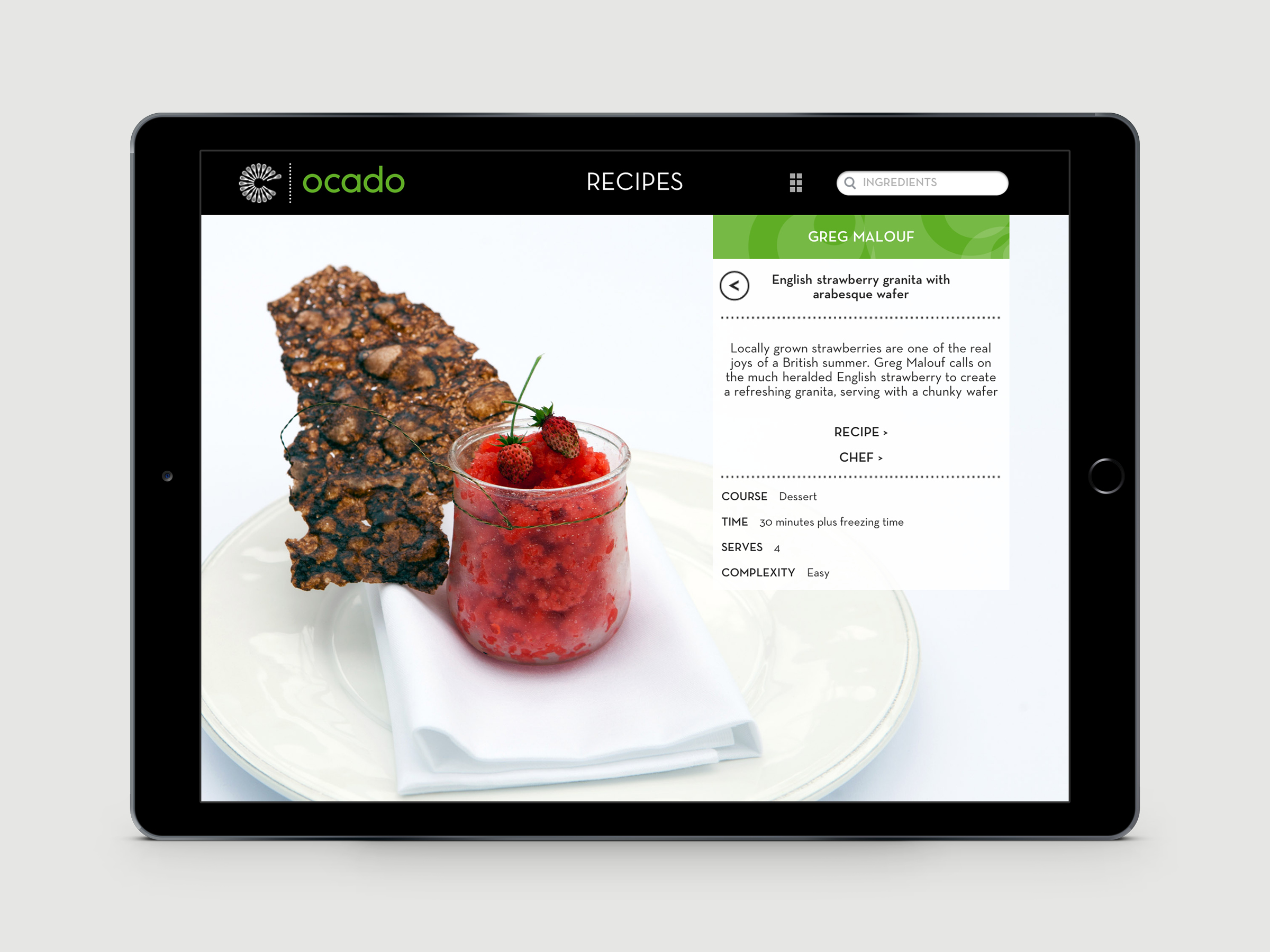 "Andrea has done a huge amount of work for Great British Chefs and has helped us build the language of the brand into new spaces where we didn't have a distinct identity. He is brilliant to work with and makes a mean carbonara."

Oliver Lloyd, Founder of Great British Chefs